Juan Antonio Sánchez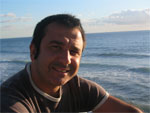 Director de Hoteles BestPrice
Director de Colonias de Topcolonias. Consultor de Internet y nuevas tecnologías.
20 años de experiencia en Summer Camps.
Profesor del Programa Emprendedores – GENCAT.
Licenciado en Ciencias Económicas (Universitat Central de Barcelona)
Master of Business Administration – Dundee University
Ha trabajado en multinacionales como Winterthur, Credit Suisse, Grup Anuntis, Sitel.
Casado y padre de dos hijos.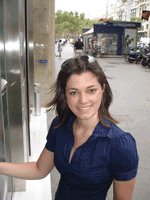 Caroline
Monitora en Topcolonias. Nacionalidad: inglesa.
Spanish linguistic Studies BA Hons – Southampton – Inglaterra
Auxiliar Administrativa en la Embajada de España en Londres
Experiencia con campamentos internacionales
Supervisora en Camp Beamont, Surrey, Inglaterra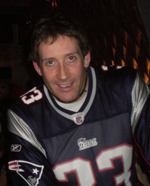 Jason Mangan
Monitor de Topcolonias
Nacionalidad: Irlandés
Profesor de inglés y coordinador de inglés
Intereses: deporte (baloncesto, natación), música y viajar
Entrenador (baloncesto) para niños y jóvenes
Mary Michele Connellan
Nationality: South African
Studies: The University of Adelaide, Australia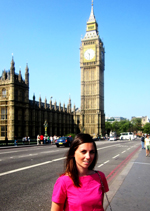 Experience: Teacher at Departament de Educacio – Generalitat de Catalunya
Dance assistant for the Arthur Murray School of Dance (Adelaide Australia)
Hobbies: Surfing, Water & Adventure Sports (being connected to the ocean, pushing myself to the limits)
Contemporary Art and Dance ( creative projects and expressing myself through art)
Jana Benarndt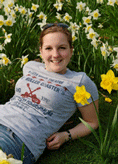 Monitora en Topcolonias. Nacionalidad: Alemana.
B.Sc. Psychology, TU Braunschweig
Intereses: deporte (Badminton, nadar), música
Entrenadora (Badminton) para niños y jóvenes
Hannah Taylor

Has been teaching children for 1 year in Barcelona
Interests:Dancing, singing, music, travel, food!!
Nationality: USA
Degrees: BA History from San Francisco State University
Interests: Exploring new places, hiking, swimming, snowboarding, traveling, rockclimbing and adventuring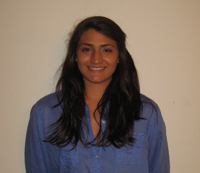 Worked as a Counselor and Preschool Age Teaching Assistant in California
Gabriela
My name is Gabriela and I'm 23 years old.
I'm from Stockholm, Sweden, but at the moment I live in southern Sweden.
I have been studying health and nutrition science and currently I am studying retail
and service management at the Linneusuniversity in Camlare.
I have a positive attitude towards life and love to take long walks, train and long board.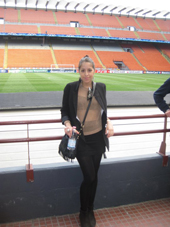 I also enjoy being with family and friends and I have a big interest in fashion.
Marcelo Thibau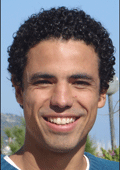 Degree in Psychology
Nacionality: Brazilian
Worked as social educator with children of the streets of Brazil
Certificate of Proficiency in English, University of Michigan-USA
Interests: Hiking, Capoeira, Body Psycotherapy, handcrafting & cooking
Rin Mitchell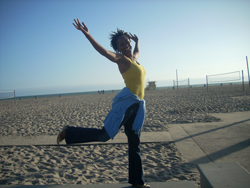 Nationality: American from Washington state
BA in Mass Communications/Journalism
Girls Basketball coach for Girl Scouts of America sports program
ESL Teacher Communicative People in Barcelona
Interests: Sports, Reading, Writing, Theatre, Traveling and Music
Caroline Wolf
Monitora en Topcolonies
B.A. in Art History and English at UC-Santa Barbara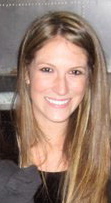 Getting my M.A. in Interior Architecture at UCLA
Interests:  Photography, Being Outside, Traveling, Sports (Tennis, Skiing, and Soccer)
JB Blanton
Monitor en Topcolonies
Nationality: American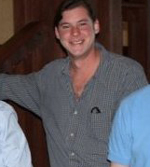 Studies: Business Administration and MarketingExperience: English teacher in KoreaHobbies: I like to play guitar, and listen to music

Colin Gaylord
Master of Cerimonies at Topcolonies
Studies: graduated at the University of Washington
Play guitar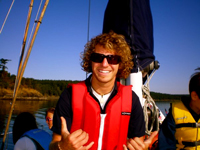 Hobbies: music, travel and outdoor sports

Renata Pumarol
Monitora de Topcolonies
Nacionality: USA

Studies: Communications and Human Rights
Hobbies: Dancing, reading, listening to music, travelling and languages
Michelle-Marie Francis
Monitora en Topcolonias. Nacionalidad: Australiana.
B Nursing PCA, Graduate Diploma Opera (Voice) Victorian College of the Arts, Maggio Musicale Fiorentino, Italia, AMEB Piano, Melbourne, Australia.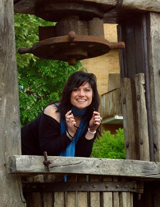 Mother of two teens; Teacher of English and Singing; Performer.
Experience with children (Choirs, Music, English as a second language and a Teacher's Aid)
Intereses: música, bailar, cantar, teatro y direccion escenario, fotografía, viajar, hiking, arte y idiomas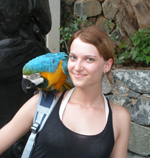 Alba
Monitora de Topcolonies
Nacionalitat: espanyola
Batxillerat en Barcelona
Interessos: el cinema, la música, els animals, viatjar
Berta Bernat
Assistant Monitor en Topcolonias.
Intereses: nadar, danza, teatro, musica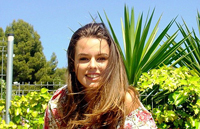 Campamentos en inglés, parque de aventuras, quads, olimpiada deportiva, campeonatos de basket, futbol, piscina, clases de inglés, escalada, trecking, paintball, talleres culturales, gincamas, juegos de noche y showtime