Juan Antonio Sánchez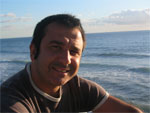 Director y Fundador de Topcolonies
Director de Hoteles BestPrice
Consultor de internet y nuevas tecnologías
17 años de experiencia en Summer Camps
Profesor del Programa Emprendedores – GENCAT
Licenciado en Ciencias Económicas (Universidad Central de Barcelona)
Master of Business Administration – DundeeUniversity
Ha trabajado en multinacionales como Winterthur, Credit Suisse, Grupo Anuntis, Sitel.
Casado y padre de familia con dos hijos
Frank  R Johnson
Director Topcolonies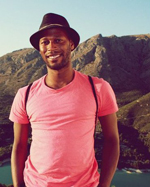 New York City
Profesor de  Inglés y Danza Clásica y Jazz.
Professional Dancer in many different theatres in NewYork City and throught the world.
Interés:Danza (Todos estilos),Drama,Música, Viajar,
Deportes(Voleibol ,Béisbol ,Tenis y deportes de agua.
Guillem Sànchez
Director de Topcolonies
Director de Hoteles BESTPRICE
Escuela de Monitores
Fundación Escuela Emprenedores
Degree in Business Administration en University of Wolverhampton
2 fills

Patrick Reyes
Director Topcolonies
Degree in History and Latin American Studies, University of Illinois at Urbana-Champaign
Nacionality: United States of America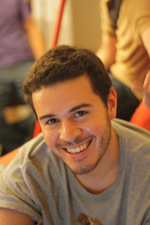 Level 5 TESOL Certificate
Interests: Basketball, Music, Reading, FC Barcelona
Kami Poma
Director Topcolonies
Nationality: USA
Degrees: BA Communication (UC San Diego), MA Education and Counseling (University of Redlands), TEFL Certificate (Teaching English as a Foreign Language)
Interests: Playing and Coaching Soccer (Fútbol), Wakeboarding and Water Sports, Travel, Photography, and learning to play other sports!
Worked as a Teacher and Counselor in California, as well as an English Teacher in Barcelona
Kelsey Beckman
Monitor at Topcolonies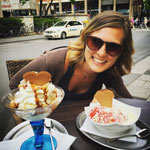 B.A. in Spanish, European Studies, and English Literature, M.S. in Education, both at the University of Kansas in Lawrence, Kansas
Nationality: United States of America
Certified Teacher of English Language Arts, English as a Second Language, Spanish, and TESOL certified
Interests: Reading a book a day, writing, traveling as much as possible
Jason Mangan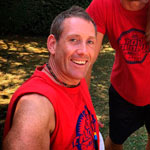 Topcolonies Monitor
ESL Teacher, Multi-instrumentalist, Actor and Camp Veteran
Nationality: Irish
Interests: Rugby, American Football, Music and Chess
Jonathon Levin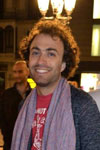 Robotics and Design Teacher
Degree in Business Economics – University of California Los Angeles
Masters Degree in Urban Education – Language and Culture – Loyola Marymount University in California
Interests: Music, Camping, Running
Kevin Geist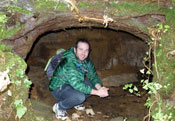 Top Colonies Monitor
Degree in Global Affairs, George Mason University
Nationality: United States of America
CELTA (TESOL) Certificate from Cambridge
Interests: American football, travel, nature, history
James Mickens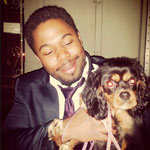 Home Director at LArche Heartland, KS
Owner of the Odd Market Bakery
Degree in Education
Nationalality: African-American
Interests: Basketball, Football, Music, Writing, Dancing, Acting, Baking, and Learning
Kellen Battles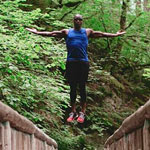 Level 5 TESOL Certificate
Nationality: United States of America
Degree in Biomechanics of Human Engineering, Oregon State University, Ashmead Vocational
Interests: Dance, Football (NFL), Basketball, Gymnastics, Crossfit, Fishing, Rock Climbing and Bouldering
Caitlin Kantor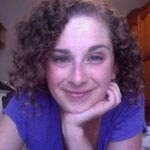 Monitor Topcolonies
Degree in English Language and Literature,
University of British Columbia
Nationality: Canada
Interests: Cooking, Reading, Dancing, Yoga, Writing
Brittany Correll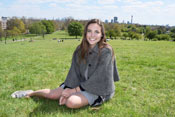 Student that has studied in France and California
Pursuing a degree in Business and French
Nationality: American
Interest: Playing and coaching Soccer/Football, Singing (poorly), Dancing (also poorly), Running, and Traveling
James Cameron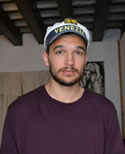 Monitor Topcolonies
Degree in English and International Relations, University of Newcastle, Australia
Nationality: Australia
Interests: Football, Movies, Drawing, Film making, Eating
Rhea Baliwala


Summer Camp Monitor
MBA, Finance, University of Mumbai
Nationality: India
TEFL Certificate
Interests: Dancing, Athletics, Reading and flying an aircraft (still training)
Emma Anderson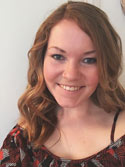 Math Education student at the University of Kansas
Nationality: United States of America
Interests: music, dance, hiking, swimming, reading
Jacob Whitt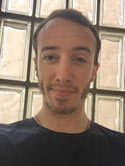 Top Colonies English Monitor
Degrees in Music Performance and Spanish Linguistics, University at Albany, New York
Two years experience teaching English in public bilingual schools and privately in Madrid
Interests: music production and performance, music technology, linguistics, abstract painting, event photography, dungeons & dragons/RPGs in general, foreign culture/language
Ryan Ellis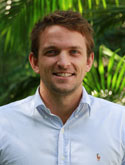 Degree in Science (maj. Health and Safety), Curtin University, Western Australia
Firefighter for New South Wales Fire and Rescue
Nationality: Australian
Interests: Outdoor adventure, Rugby Union, Cricket, Football, wrestling crocodiles, riding kangaroos (haha just for laughs)
Alex Dorsey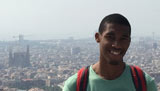 Degree in Finance and Mathematics, Michigan State University
Nationality: United States of America
Level 5 TEFL/TESOL Certificate
Interests: Basketball, Soccer (Football), FC Barca, Traveling, Reading
Monika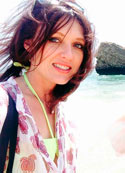 Topcolonies Monitor
Degree in Marketing
Currently an English teacher in Madrid
Have dual citizenship – Canadian and Polish
I have traveled to 24 countries
I am an avid watermelon juice drinker, iPad addict, and gym rat
Kerri Dennis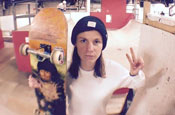 Nationality: English
Degrees: BA (Hons) Physical Education at the University of Wolverhampton
Interests: Skateboarding, learning new languages, travelling around the world, meeting new people, ping pong, volleyball.
I have worked in International Language schools for the past 6 years in the UK, working with students from a variety of different countries around the world.
Gabriela
My name is Gabriela and I'm 23 years old.
I'm from Stockholm, Sweden, but at the moment I live in southern Sweden.
I have been studying health and nutrition science and currently I am studying retail
and service management at the Linneusuniversity in Camlare.
I have a positive attitude towards life and love to take long walks, train and long board.
I also enjoy being with family and friends and I have a big interest in fashion.
Jenell Hulse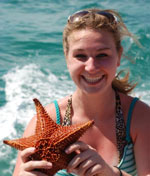 Studying Finance and Leadership at Kansas State University
Nationality: United States of America
Interests: Swimming, Basketball, and traveling
Mariona Gol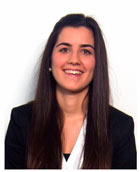 Environmental Biologist and Secondary Teacher specialized in Science.
I will bring a creative, youthful, positive attitude to the organization, accompanied by a desire and willingness to work with others to achieve a common goal.
Interests: Photography, Nature, Animals and Plants, Outdoor sports and adventure, Music, Crafts, Dancing, Traveling, Reading.
Alba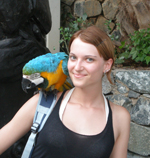 Monitora de Topcolonies
Nacionalitat: espanyola
Batxillerat en Barcelona
Interessos: el cinema, la música, els animals, viatjar
Three years in Topcolonies
Colonias en inglés: clases de inglés, Programa Emprendedores, windsurf, kayaks, catamarán, wipeout, surf, parque acuático, tirolinas, parque aventura, Showtime musical (Broadway) diario, vivac, bannana surf